Don't Miss Our WWDC 2023 Livecast – June 5, 9PM EDT!
Join us for our First Impressions livecast event covering WWDC 2023 highlights, opinions from our panel of experts and more! By Katie Collins.
Save for later
Sign up/Sign in
With a free Kodeco account you can download source code, track your progress, bookmark, personalise your learner profile and more!
Create account
Already a member of Kodeco? Sign in
Don't Miss Our WWDC 2023 Livecast – June 5, 9PM EDT!
5 mins
You're invited to our WWDC 2023 First Impressions Livecast event on Monday, June 5 at 9PM EDT!
Come join our podcast team, along with the most opinionated members of the Kodeco iOS team, as they livestream their reactions to Apple's annual Worldwide Developers Conference (WWDC 2023) keynote event.
You'll learn what Apple has in store for iOS developers this year, as well as what you should be paying attention to during the rest of the conference.
If you're an iOS developer, you won't want to miss this event!
Sign up for the WWDC Reactions Livecast 2023 at the link below:
Read on to see who's going to be on the Livecast.
Livecast Hosts and Commentators
Here's the lineup of our WWDC Livecast hosts and our key iOS team members ready to share their opinions about what comes out of WWDC this year: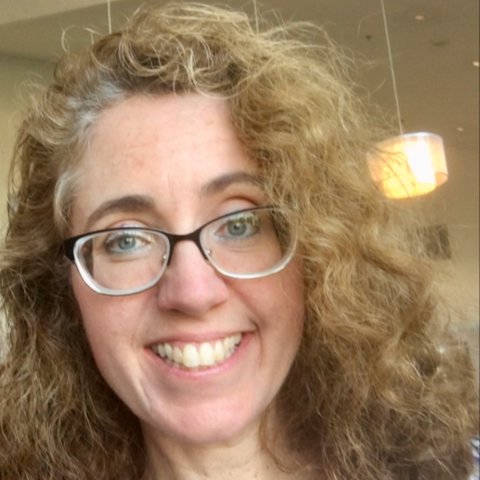 Susannah Skyer Gupta
Product manager, marketer, Swift/iOS dev. Learning every day. I love working on tech teams to create products that delight. Leadership team @ Miacademy.co // Marketing lead @ Apparent Software. When I'm not writing software, writing about software, or writing to others about the software they've written, I'm baking challah or traveling. Many a Friday morning finds me multitasking on some combination of these.
Tim Mitra
Tim is a mobile app developer, podcaster and blogger based in Toronto, Canada. Tim is an expert in various programming languages, frameworks, and technologies, with a particular focus on iOS and macOS development. Tim is Sr. Engineering Manager – iOS at SpotHero. He has developed and implemented solutions for complex business challenges and has taught courses on iOS and macOS development.In addition to his work in technology, Tim is the host of the popular podcast "More Than Just Code", which covers a wide range of topics related to software development and technology. Tim is a passionate advocate for diversity and inclusion in the tech industry and has been a vocal supporter of efforts to make the industry more equitable and inclusive. He frequently speaks at industry events and conferences.
Ray Fix
Ray Fix works on next-generation microscopes made for iPad at Discover Echo Inc. in San Diego, California. Ray enjoys learning new things and is excited about math, data, visualization, machine learning and computer vision. Swift is his problem-solving language of choice. https://mastodon.social/@rayfix
Josh Steele
In my day job, I write apps (Java, iOS) for space and health at APL. I also teach at the JHU Whiting School Engineer for Professionals Program ("Mobile Applications for the iOS Platform"). At Kodeco, I create video courses and also helped write "Real World iOS by Tutorials".
Mark Powell
Mark Powell is the User Interface Development Technical Group Lead at NASA Jet Propulsion Laboratory. Since 2001 Mark has been involved in front-end software development and architectures to support the exploration of land, sea, sky and planets with the robotic vehicles that take us there. Since 2012, mobile device applications play an increasingly important role in supporting NASA mission projects. Mark has led and developed more than a dozen mobile applications and related software systems to enable JPL to meet ever greater challenges in exploration. Excited about iOS development, Android development, UX design, open source software development, software process, software application development and leading agile development teams.
Jeff Rames
Jeff has been developing iOS applications professionally for about a decade. A long-time RW author and technical editor, he has a passion for sharing his knowledge through mentorship. He spends his free time with his wife and daughters, except when he abandons them for trips to Cape Canaveral to watch rockets being launched into space. Find him on Mastodon.
Where to Go From Here?
Join us on Monday, June 5 at 9PM EDT as we reflect on what's come out of this year's WWDC, and discover how to stay at the top of your iOS development game in 2023!
Sign up for our WWDC First Impressions Livecast below:
See you there! :]